Kitchen Fires
6/30/2015 (Permalink)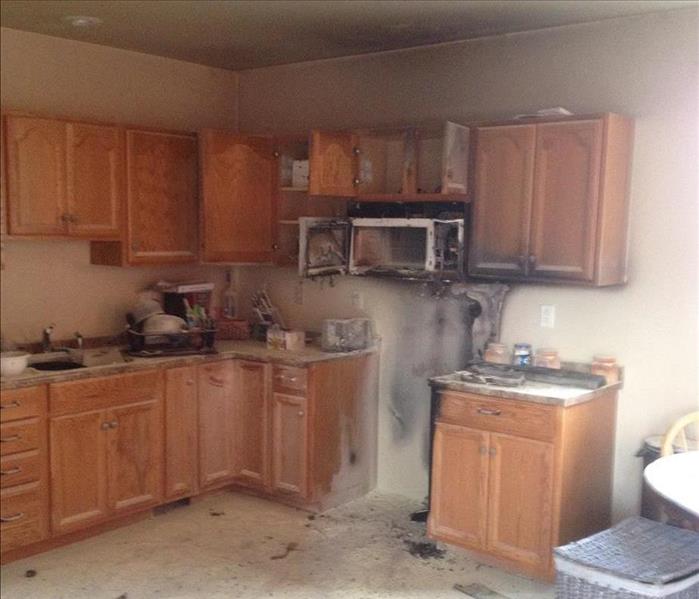 This kitchen fire in Scranton was caused by unattended cooking oil left on the stove. SERVPRO of CCSOF was called by the insurance to help.
Cooking fires, particularly kitchen fires are a leading cause of all home fires The leading cause of fires in the kitchen is unattended cooking. It's important to be alert to prevent cooking fires. This kitchen fire SERVPRO of Carbondale/Clarks Summit/Old Forge was called to clean and repair in Scranton, Pa. Never leave the cooking area when something is in the oven or on the stove.
SERVPRO of Carbondale/Clarks Summit/Old Forge through our network of insurance partners responds to several cooking related fires on a yearly basis. This fire was extinguished by the homeowner with a fire extinguisher and he was able to limit the amount of damage that occurred.