Pre-Testing Process
7/14/2017 (Permalink)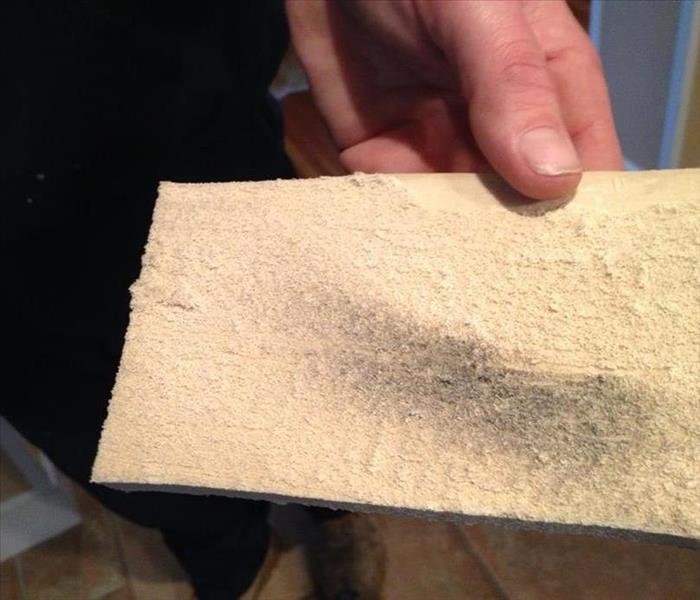 A chemical sponge is used to pretest surfaces in order to detect soot damage. This process enables us to ensure that all affected areas are addressed.
Pre-testing is one of the first responsibilities of a fire certified technician. The procedure shows exactly how far smoke and soot traveled throughout the home or business in any fire. Some smoke damage, especially protein fires (i.e. food/kitchen fires) are difficult to detect with the naked eye. By utilizing chemical sponge (shown below) we are able to determine what needs to be cleaned. This also is a tool for saving money by cleaning just what needs to be cleaned. Restoring rather than replacing.
SERVPRO of Carbondale/Clarks Summit/Old Forge, will pretest the walls, ceilings and your contents so we are able to develop a plan for restoring your home or business.
Pre-testing is just another reason that we are the premier smoke, fire and water cleanup and restoration company in Lackawanna County. Pictured below displays the results of the use of a dry chemical sponge to pre-test on a puff back in Dickson City, PA.
From Scranton to Waverly we respond 24/7/365 to any smoke or fire disaster to help make it "Like it never even happened."