What to do After a Fire
1/3/2022 (Permalink)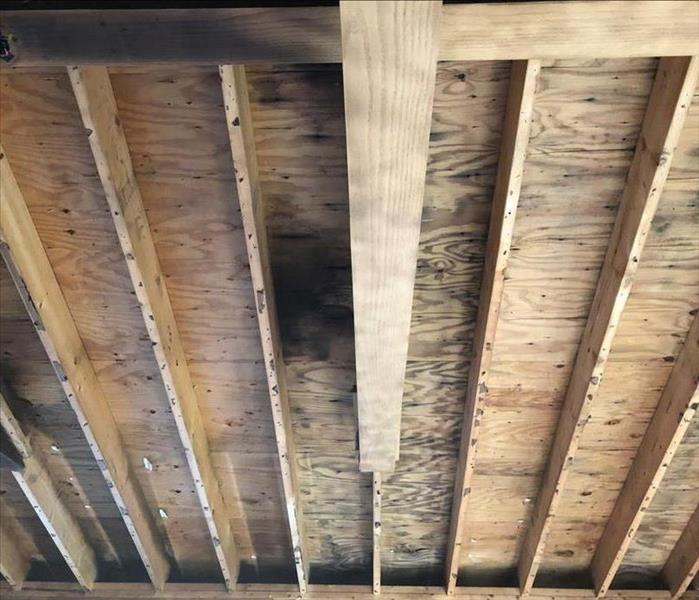 Here is a picture of a partially cleaned ceiling rafters. You can see what has been cleaned and what still needs to be hit with the media blasting.
Fires are devastating. Even a small fire can cause major damage. Knowing what to do after a fire is one key component of both safety and mitigating damages.
Here are a few tips of what a fire victim could do:
Limit movement in the home to prevent soot particles from being embedded into upholstery and carpets.
Keep hands clean so as not to further soil upholstery, walls and woodwork.
Place clean towels or old linens on rugs, upholstery and carpet traffic areas.
If electricity is off, empty freezer and refrigerator and prop doors open.
Clean and protect chrome with light coating of petroleum jelly or oil.
Wash houseplants on both sides of leaves.
Change HVAC filter.
Tape double layers of cheesecloth over air registers.
By following these guidelines you increase the odds of "saving" your belonging and mitigating any further damage.