24/7/365 WE RESPOND
1/3/2022 (Permalink)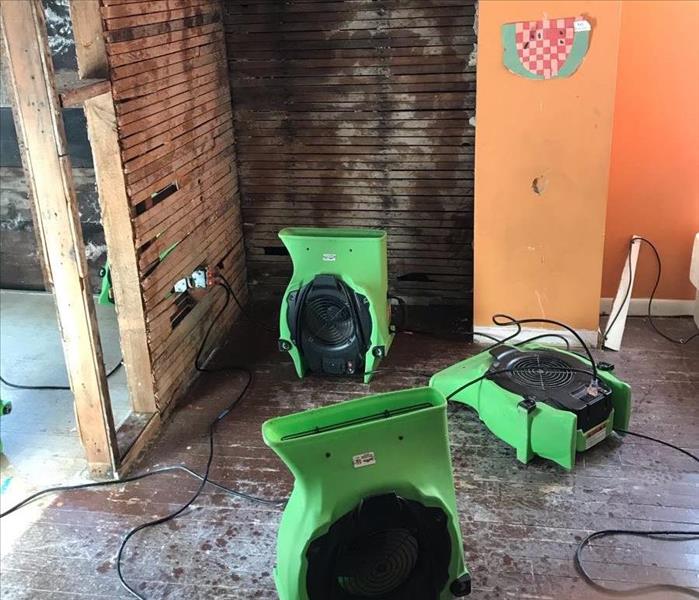 This is a picture of post demolition drying the structure using air movers. Air movement is the cure for wetness.
No one can ever predict when a disaster will occur. Whether it be a broken pipe causing major water damage or a fire causing destruction and displacement. They certainly don't always occur between 9:00-5:00 o'clock. Unfortunately, most occur when either the business is closed or the family is away. Holidays and winter are the most common seasons.
One of the key elements to mitigating any disaster (especially water damage) is speed of clean up. Mold from water can begin to grow in as little as 48 hours and make a bad situation worse. Extraction and drying are paramount to avoiding this hazardous situation. But also the quicker the professional restorer begins the more likelihood they are able to "save" your belongings. For all these reasons SERVPRO of Carbondale/Clarks Summit/Old Forge is available 24/7/365 to meet any disaster head-on. Call us at (570) 235-1646. Even on holidays!