Removing Odors After a Fire
10/1/2020 (Permalink)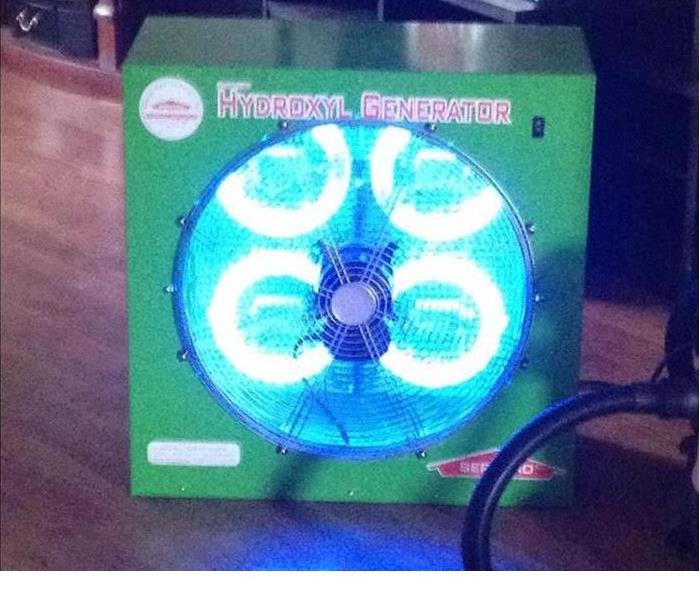 Pictured is a hydroxyl generator which literally zaps the odor molecules and is used as an aide in eliminating smoke odors following a fire.
Restoring fires takes specialized skill. It's not as easy as simply cleaning and repairing. Soot and smoke permeate every inch of the affected area including all soft goods and porous materials. Once the odor gets trapped it will remain and remnants of smoke will continue to be noticeable.
The goal of any restoration company is to restore the property back to preloss condition. That means eliminating all the effects of the fire damage including odors. Walls, ceiling, floors, all furniture, contents (including electronics) and clothing must be addressed or risk having a lingering odor.
Depending on the type of fire, cleaning it improperly will only embed the soot into porous areas causing further damage. All these are reasons to hire a professional restoration company like SERVPRO. We have certified fire restoration technicians and the specialized equipment to restore your property back to preloss condition.
Don't attempt to restore your property. Hire a professional to ensure the job gets done properly.