What Not to Do Cleaning a Kitchen Fire
6/14/2016 (Permalink)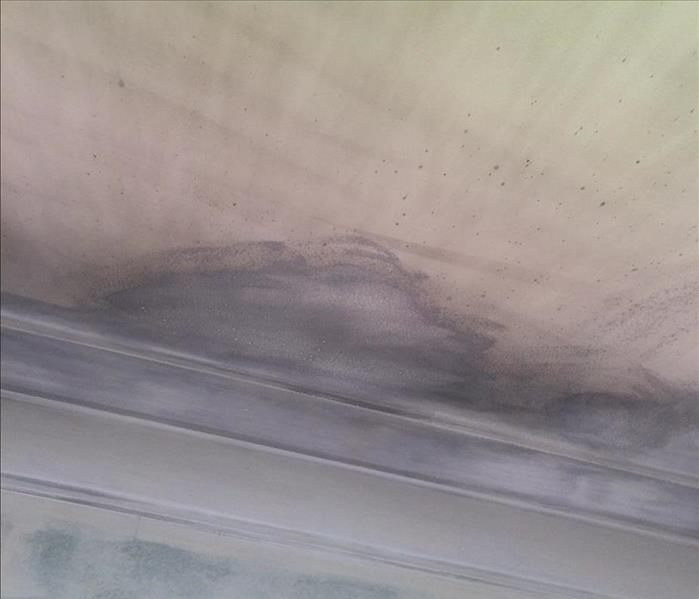 By attempting to clean a kitchen fire in Peckville, the homeowner unknowingly used an improper technique causing this staining.
This picture shows the result of the homeowner attempting to clean soot off a kitchen ceiling following a protein fire by using a wet rag and a household cleaning product. Unfortunately, all this did was embed the soot into the sheet rock causing staining. The proper cleaning technique for cleaning a protein fire is to first use a chemical dry sponge. The sponge allows for a proper cleaning before we seal and paint.
If your home or business experiences a fire, always call a professional cleaner to avoid making the problem worse. SERVPRO of Carbondale/Clarks Summit/Old Forge employs professionally trained technicians who use the latest methods to clean and repair fire damage. Fires are not universal nor should the cleaning methods used be universal. Call Lackawanna County's soot, fire and smoke cleaning and repair experts at (570) 235-1646 for 24/7 service anywhere in the Scranton area.