Smoke Damage
11/22/2019 (Permalink)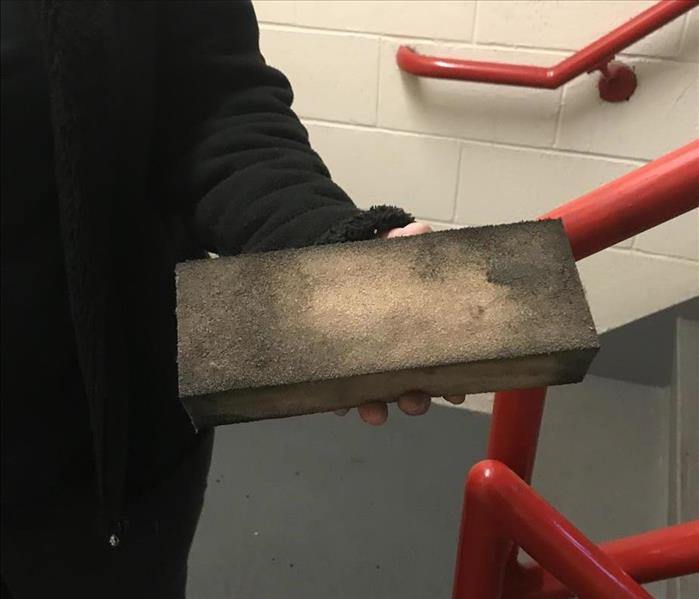 A soot sponge is used to clean specific types of fires. It wipes and does not smear the soot ensuring a more proper cleaning.
Not every fire is devastating. Sometimes it's more smoke damage than actual fire (i.e. burn). That being said, smoke and soot are problematic nonetheless. Soot can and will permeate every nook and cranny of the affected area and if not properly cleaned and seal will continually emanate an odor.
Many times we have received calls from customers who attempted to clean the smoke and soot damage themselves only to find the odor persists. This is one reason that restoration companies like SERVPRO of Carbondale/Clarks Summit/Old Forge exists; to help restore any fire, smoke or soot damage property back to pre-damage condition.
Interesting enough, not all smoke and soot are the same. Food fires (protein based) burn differently than say wood fires. Grease fires are different than a puff back from a oil based furnace. Therefore, cleaning them require different methods and it's our job to know what type of fire and the correct method to clean it.
SERVPRO of Carbondale/Clarks Summit/Old Forge employs certified fire restoration technicians to ensure that your home or property becomes odor free.