Are You Prepared for Heating Season?
10/2/2018 (Permalink)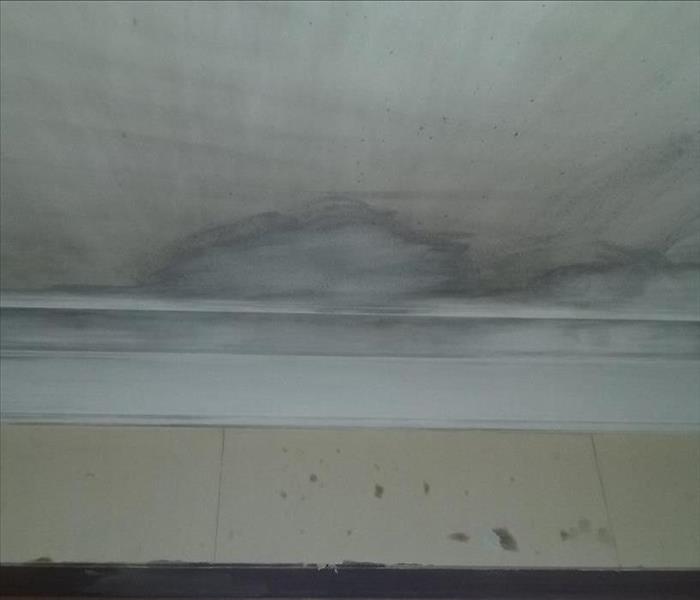 Pictured was an attempt to clean a soot damaged ceiling which only made the situation worse by permanently embedding the soot into the sheetrock.
Living in Northeastern Pennsylvania, when most of think of winter we think snow, ice and cold and all three of these weather phenomenons translate to heating bills. ChaChing!
Nonetheless a well functioning furnace will not only be more effective and save us money, it will also reduce the chance that it malfunctions and causes a puffback. I got my furnace services yesterday and would recommend that everyone do the same. It's the old adage that "an ounce of prevention is worth a pound of cure".
A puff back occurs when a furnace misfires causing soot to expel from the floorboards (baseboard heat) or radiators (steam heat) covering everything in its path. Whether your furnace be powered by oil or gas it causes a mess. Oily clothes, furniture, childrens toys and kitchen utensils.
A puffback is normally a covered loss and should be cleaned by a professional restoration company like SERVPRO of Carbondale/Clarks Summit/Old Forge because it requires specialized training and equipment. I can't tell you the amount of times a homeowner in good faith has attempted to clean his or her home with over the counter cleaning products only to make it worse. Don't make it worse and possible cause damage which is irreversible, call the professionals.
SERVPRO of Carbondale/Clarks Summit/Old Forge has the specialized training and resources to safely clean your soot damaged home following a puffback. We are Lackawanna Counties leader in smoke, fire and water cleanup.